Artisans and Craftsmen are coming to Northern Virginia
With over 200 local artisans and crafts persons at the Dulles Expo Center this December, empty shelves, shipping delays and supply chains are not an issue. Plan to shop the largest event of the season in Northern Virginia featuring a variety of unique handmade treasures that make perfect gifts.
Questions? Contact us!
888-313-5593 / 703-951-6255 • capitalcraftfairs@spargoinc.com
A Showcase of Artistry and Craftsmanship
The Capital Art and Craft Festivals will feature works of art and fine crafts presented by more than 200 juried artists. Artists will offer a wide variety of handmade art in several mediums: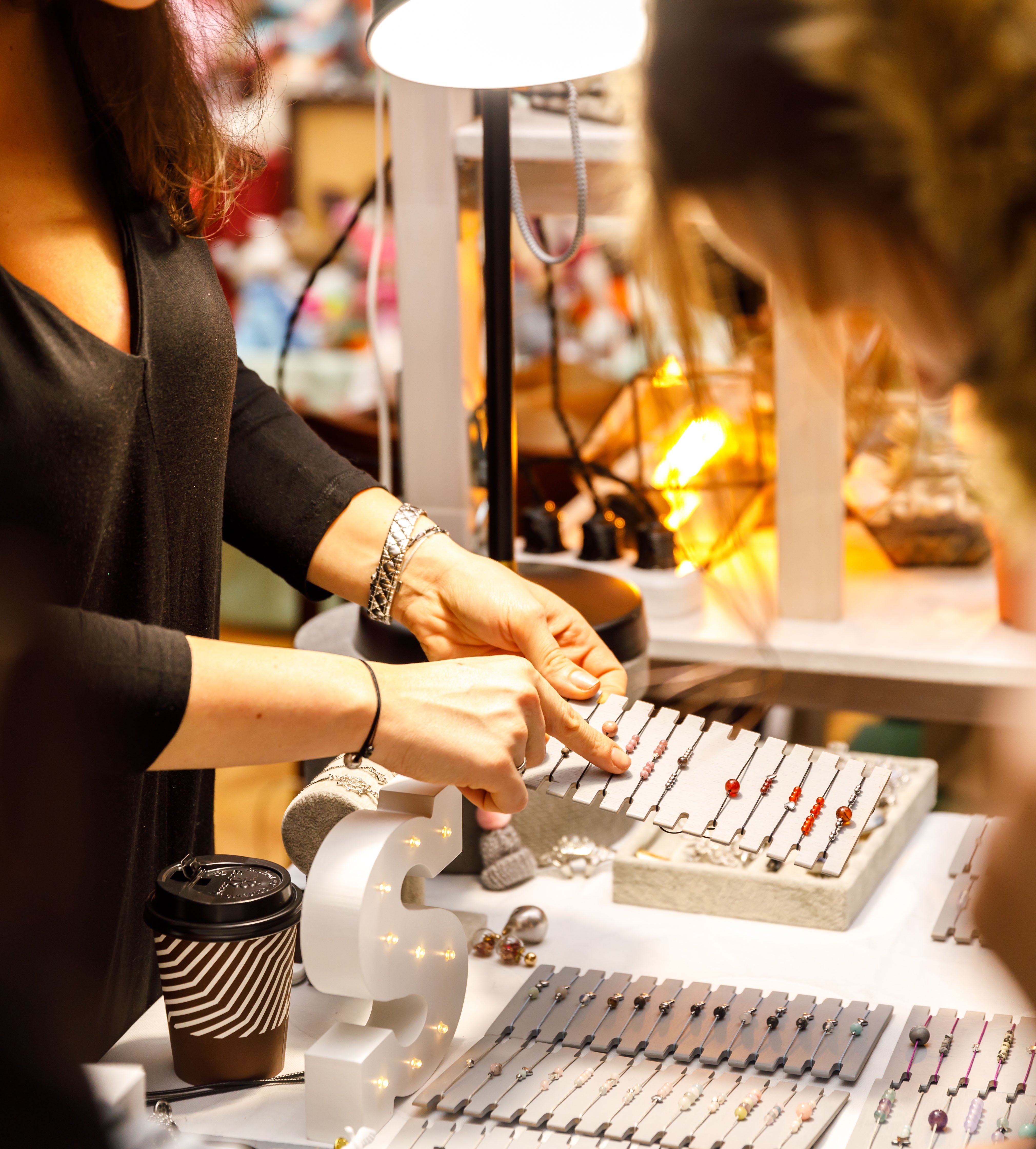 Apothecary
Clothing/Textiles
Glass
Jewelry
Leather
Metal
Mixed Media


Painting and Prints
Photography
Pottery/Clay
Printmaking
Specialty Foods
Wood
Your Safety is Important to Us
The Capital Art & Craft Festivals team is committed to your safety during these unprecedented times. Safety procedures, enhanced cleaning, physical distancing, and the highest standards of food and beverage safety will be followed.
Required Masks
Masks are required for anyone who is not vaccinated and strongly encouraged for everyone else who enters the Dulles Expo Center - there will be free masks available!
Wider Aisles
Artisan and vendor booths will have extra space between booths for physical distancing.
Interested in hearing the latest news?