Capital Art and Craft Festivals
230+ Artisans and Craftsmen showcasing beautiful handcrafted one-of-a-kind art, jewelry, clothing, furnishings, woodwork, glass, pottery, specialty foods and more!
Thank you to all the artists and attendees that made the Winter 2022 Art and Craft Festival such a success. Be sure to join our Spring 2023 Art and Craft Festival, March 24-26.
Artisans and Craftsmen are coming to Northern Virginia
Mark your calendar for the Spring Capital Art and Craft Festival, March 24-26, 2023. This three-day festival features 230+ artists and their unique handmade treasures that are perfect for any home. Tickets go on sale this coming February, so join us, and shop the largest event of the season in Northern Virginia!
Applications for exhibiting at the Spring and Fall 2023 Art and Craft Festivals are now available - Apply Now!
A Showcase of Artistry and Craftsmanship
The Capital Art and Craft Festivals will feature works of art and fine crafts presented by more than 230 juried artists. Artists will offer a wide variety of handmade art in several mediums: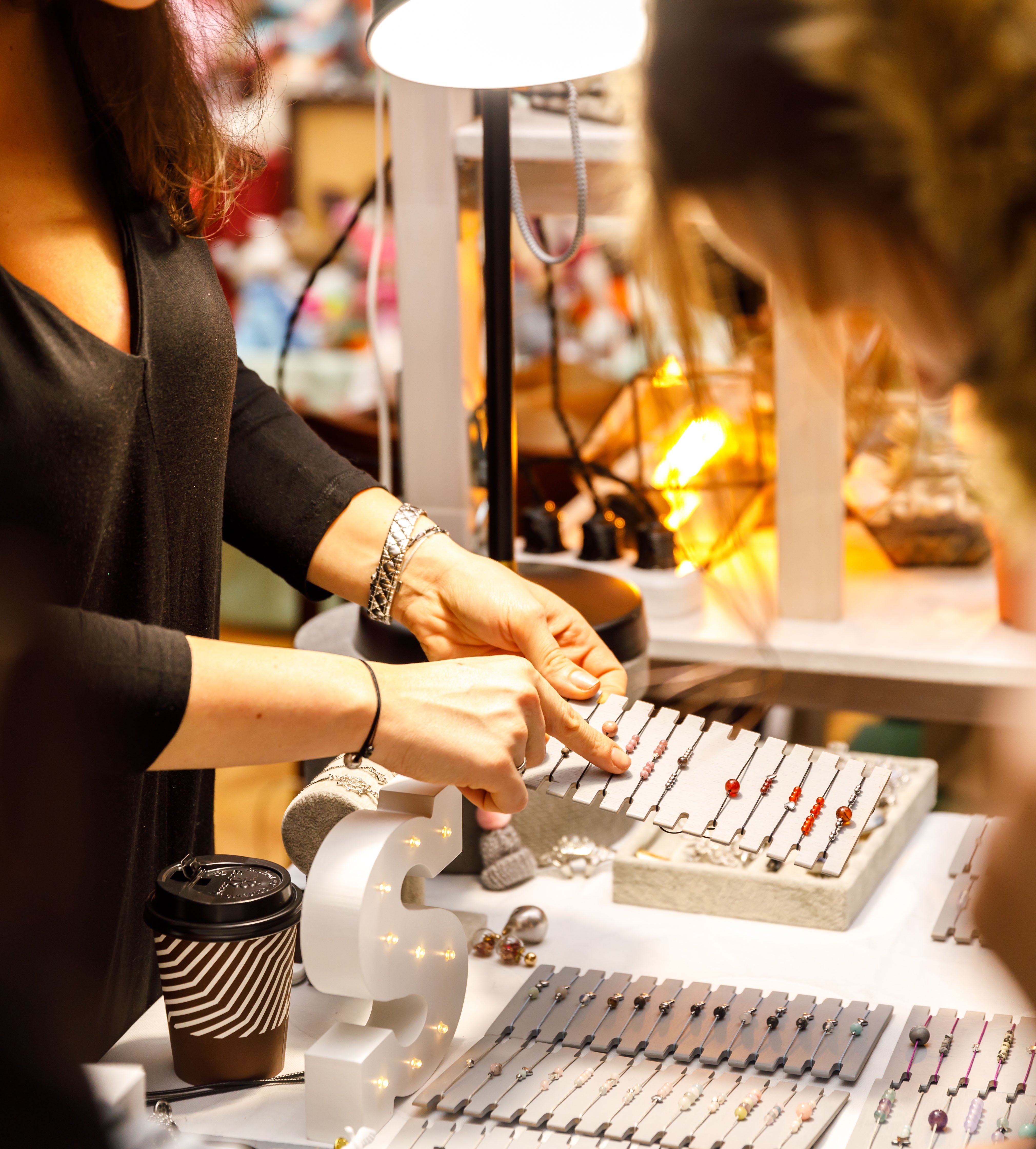 Apothecary
Clothing/Textiles
Glass
Jewelry
Leather
Metal
Mixed Media


Painting and Prints
Photography
Pottery/Clay
Printmaking
Specialty Foods
Wood
Interested in hearing the latest news?